…. I actually mean my face.
There are few things I love more than my face.
I can count them on one hand.
My children. My Family. My very very very good friends. My Louis Vuitton.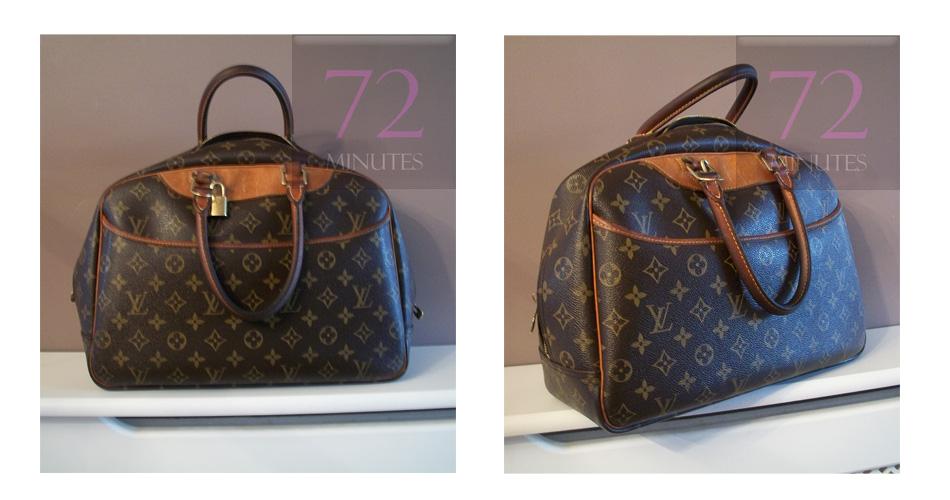 It's not necessarily because I'm vain… although I'm the first to admit I'm vain… nor because I think I'm 'all that and a bag of chips' but purely because I know that the 'hand I've been dealt' could have been soooo much worse!!
Cross eyes? Nope.
Buck teeth? No siree.
Hunchback? Abso-freakin-lutely not!
I consider myself lucky.
It doesn't mean I take things for granted. At the ripe old age of 31 skin care is V important. I rarely alter my routine. If it ain't broke… you know the rest.
There was a time when experimentation was all the rage. I learnt the hard way.
Picture this.
Clean and Clear advantage daily wash fast action.
My face.
Allergic reaction.
Disaster.
I had to endure disguted looks from fellow yummy mummies at the school gate and four whole weeks without a speck of make-up.
On one hand it was liberating. I am more than my God-given good looks (ha ha ha).
On the other hand… I could have died.
Obviously not in the literal sense but there's nothing worse than having bad skin and then having other people stare at you beacause you have bad skin. Every day of that make-up free month I was tempted to shout in the face of my scrutineers;
"Seen enough have you?? Need a picture do you??"
Rest assured that I'm far too polite for such a confrontation.
Instead I jettisoned my off-spring from the safety of my Pug and headed home to hide my face in shame, devastated.
So you'd think I'd learnt my lesson right?
Clearly not.
Why?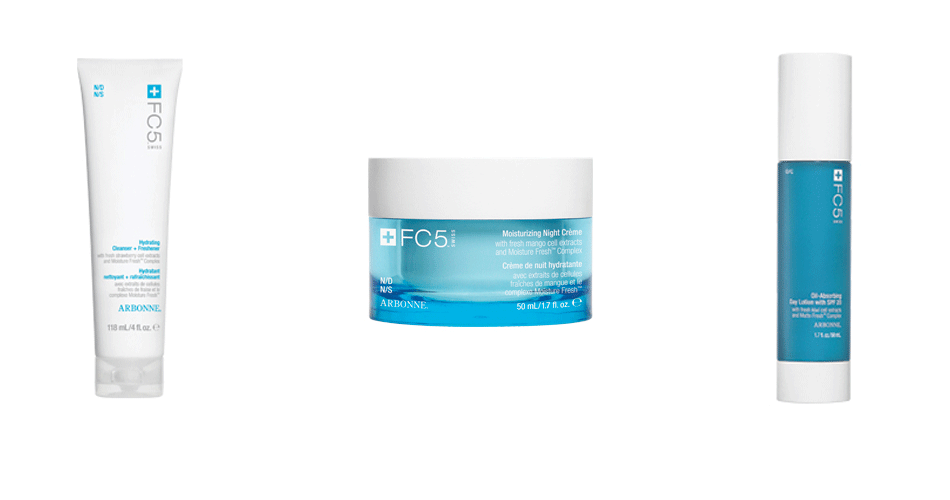 I'd never heard of Arbonne before Heather linked with me on LinkedIn and after Clean-and-Cleargate I certainly wasn't prepared to bet my face on a product I'd never heard of… but there's something about a freebie that gets me every time!! Especially one in fancy packaging!
Before you shake your head in horror, don't worry. I did a bit of homework on Arbonne and nothing popped up on Google that made me fear for my face!
Testing testing
My face is not my fortune otherwise I'd be a billionaire by now. Obviously. However people have to look at my face all day at work and I certainly don't want to scare the people so I did the obligatory patch test.
Nothing swelled, itched or blistered.
So far, so good.
I decided to try the FC5 range. Trust that the only logic that influenced this decision was liking the colour of the packaging. Fickle? Moi? Non!
Let me break it down for you;
---
FACE/SKIN
Purifying cleanser + toner (With fresh strawberry cell extracts and Matte Fresh Complex)
Oil-Absorbing day lotion with SPF20
Hydrating cleanser + Freshner
Nurturing day lotion with SPF20
Moisturizing night creme
Note: I have oily skin, prone to the ocassional break-out but surprisngly resilient.
I'm also a little OCPD about dirty things in general
EYES
Hydrating eye creme
Note: My eyes aren't baggy…. per se…. but early mornings, late nights and crazy children will take their toll…. I'm no stranger to a few dark circles now and again.
---
Unsurprisingly the cleansers were used up by Tuesday.
Oooops.
Still, I can report that they did the job! My face felt clean and the attack of the sebaceous glands was held off until home time.
Yippee!
For the record, from Wednesday to Friday, I relied on a foaming, moisturising face wash from Simple.
Fortunately the day lotions and the cremes lasted all week and although the sample was small it definitely went a long way!
I would describe the lotions as 'satiny'…. without the back up of the cleansers Wednesday- Friday saw the return of the excess oil by around lunchtime but it wasn't obvious and a quick check in the ladies room mirrors confirmed an acceptable 'glow' instead of the 'slick' that I was expecting.
Nice one.
Regardless of this the clear winner, for me, was the eye creme.
I'm only 31…. a mere puppy… but I have children and no servants help at hand to raise them for me as I swan around looking fabulous. Tiredness is inevitable.
I disguise it well. I do. But the eyes don't lie.
Now they don't have to.
Sold! To the fearless fashionista welded to her Dell Inspiron… 1 Arbonne FC5 Hydrating eye creme!
So what now?
I've used a lot of different brands on my skin over the years (Think Clinique, Estee Lauder, Elizabeth Arden, Dermalogica… and most importantly Palmers coco butter!) with prices ranging from £2.00 right up to £62 and I'd compare the FC5 range to Elizabeth Arden in texture, packing and result.
With products ranging from £25- £66 ($50-$120) it's not at the cheap end of the market but if you're at that stage in your skin's life when quality and cost are equal on your list of criteria then give it your own trial!
What's the wrost that could happen
!
Wanna try?
I have 6 trial packs to giveaway and you know how I love a giveaway!!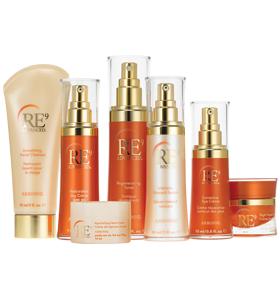 4 RE9 Advanced, dermatologist tested trial packs
(3ml each of; Smoothing facial cleanser, Regenerating toner, intensive renewal serum, corrective eye creme, restorative day creme SPF 20, Night repair creme)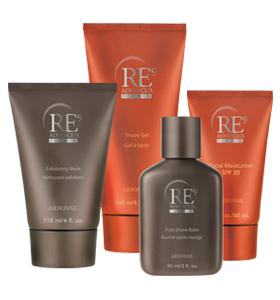 1 RE9 Advanced for Men (For the guy in your life?)
(3ml each of exfoliating wash, shave gel, post-shave balm, facial moisturizer SPF20)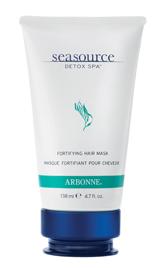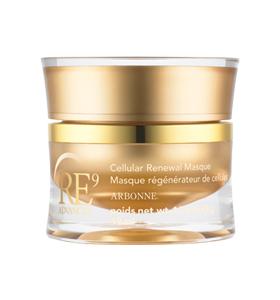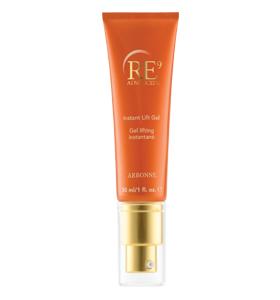 1 Mixed bundle of Arbonne products
(3ml RE9 Instant lift gel, 3ml Age defying nexk cream, 3ml Cellular renewal masque, 3ml Seasource fortifying hair mask)
This is on a first come first get basis so leave a comment or drop me an email at admin@seventy2minutes.com